July 1, 2005
Bringing Up the Rear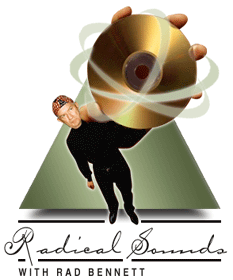 I've talked a lot about high-resolution audio not having to be multichannel by default. High resolution means better fidelity and greater definition, regardless of the number of channels. However, the two formats currently in front of the public, SACD and DVD-Audio, do make high-quality multichannel reproduction possible. I've discussed the use of the center channel quite a bit. In sum, I feel it strengthens the front soundstage image and can carry solo tracks, freeing the left and right channels to do their jobs more efficiently.
But what about the rear channels? They have been thoroughly explored for popular music, but what about classical releases?
Many audiophiles and sound purists who are devotees of classical music have not adapted to SACD or DVD-A because they feel that sound should not be coming from behind them. I am not one of those. When we hear a concert in a hall, or play a regular stereo recording in our listening room, reflected sound does come from behind us. Fact. Reverberation and reflected sound play a big part in our listening experiences. I was reminded of that when listening to the recent London Symphony Live recording of Shostakovich's Symphony No.5. I first got the CD by mistake, and found the performance well played but ponderous and slow. Then I received the multichannel SACD [LSO 0550], and ponderous and slow were suddenly transformed to stately and majestic. Why? The slow tempo made no sense in my 18' x 12' listening room, but it did make sense for the Barbican Centre, the London recording venue, where sound takes longer to get around. The SACD, by using the rear channels appropriately, had brought the acoustic of the larger hall into my listening room and saved this performance.
Of course, I was still visually distracted. Often, at home, I hear the sound of a great concert hall, even a cathedral, but my eyes tell me that my listening room is a space of small to medium size barely capable of holding a string trio, much less a full symphony orchestra. Sometimes I like to listen late at night, when I can light candles. In that soft light the walls seem to disappear and fade away. Of course, I can close my eyes, but that is somehow unsettling to me.
The rear channels can also influence the front soundstage, making it sound deeper, wider, thrust more into the room, or just about anything the producer desires. But yet another function of these channels is to free the music a bit. Just as a movie camera allows us to see a scene from many different angles, something that would be impossible were we actually there, a recording can allow the listener to hear a piece of music in a different way. I am not advocating anything bizarre -- I would find first flute in the front and second flute in the back alarming. But I was very pleased to hear the chorus in Mobile Fidelity's rerelease of the Vox Daphnis et Chloé emerge from the rear channels, and as pleased as punch to hear that Telarc had emulated that sound in its recent release of the Debussy Nocturnes, where the chorus for the third piece is placed in the back. These placements clarified texture and enhanced the atmosphere, allowing me to hear these works even better than in a restrictive concert hall.
Naxos missed an opportunity in a recent release of Vaughan Williams' Tallis Fantasia to have the echo orchestra placed in the rear channels. What about having the offstage trumpet in Beethoven's Leonora Overtures roam around a bit? How about making Mahler's cowbells sound more atmospheric, or putting that offstage soprano in The Three-Cornered Hat offstage rear? What I am asking for is imagination without crossing over to the ridiculous. Many have asked why multichannel is not catching on; this might be an answer. There is not enough imagination in the production of multichannel classical recordings. What do you think?
While you ponder that, here are three first-rate discs that made the radical cut this month:
Dupré: Le Chemin de la Croix; Gregorian Chants for Passiontide
Friedhelm Flamme, organ; Gregorianik-Schola Marienmuenster; Hans Hermann Jansen, director.
CPO 777 128-2, Hybrid Multichannel SACD.
Part of being a French organist is becoming proficient at the art of improvisation, and Marcel Dupré was a master. His Stations of the Cross began as a series of improvisations that he later embellished and wrote out as 14 tone-poem miniatures, in a collection first published and performed in the 1930s. In this dramatic presentation, Gregorian chants are interspersed between groupings of the tone poems. That Gregorian chant, handed down for centuries, works so well with the more recently composed organ music, is a marvel, but when one takes into account that Dupré based a lot of his music on chant, the partnership becomes more understandable. Organist Friedhelm Flamme is a dramatic performer who makes every note count, and the men's chorus that sings the chants has a wonderfully blended sound. For the recording, the chorus is placed in the rear channels, much as in a rear gallery. To hear this recording in its multichannel configuration is to be geographically and spiritually transported. Placing the listener between the chorus and main organ makes the chants work as internal commentary on the organ composition, thoroughly involving the listener as a participant. The sound is so realistic that my listening-room walls seemed to dissolve, replaced by those of the Church of St. Anastasius and St. Innocentius, where the recording was made. This disc is a real listening experience, and is already on my "best of the year" list.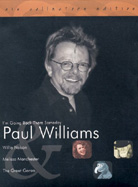 Paul Williams: I'm Going Back There Someday
With Willie Nelson, Melissa Manchester, The Great Gonzo.
AIX 84031, DualDisc and DVD-Video. Contains DVD-Audio "stage" 5.1-channel mix, 24-bit/96kHz PCM 2.0-channel mix, "stage" and "audience" Dolby Digital 5.1 mixes.
Paul Williams has always been one of my favorite songwriters. Though his songs are best known in performances by other artists, such as The Carpenters, I have always felt that his own singing gave his homespun lyrics an extra measure of meaning. His many recordings are chronicled in the discography included with this two-disc set, but none of them has been reissued on CD. These all-new recordings are very welcome and start to fill the gap. Williams still projects his own texts with ultimate meaning, and he has invited some swell guests along for the ride. I was especially happy to see Melissa Manchester again, and to find that she is in such fine voice. Her duets with Williams on "Crazy Lovin' You" and "When You Said Hello" are highlights. Highlights? The whole disc is a highlight -- great songs, great singing, great playing, great recording. My only complaint, and it's a very small one, is that most of the songs are slow ballads, such as "Rainy Days and Mondays." The set could have benefited from a few more upbeat tunes.
Soundwise, these discs could not be better. The DualDisc offers a "stage" 5.1-channel high-resolution mix that is breathtakingly natural. Voices and instruments sound as if they are right there with you, yet there is absolutely no "in-your-face" miking. Bass is focused and balanced. There is not an engineering misstep anywhere. The sound puts the listener comfortably inside with the performers. If you don't like that approach, there is a clean and clear high-resolution two-channel mix that will distance you from them a bit.
AIX is the Criterion of music discs, so there are countless extras on the DVD-Video disc, including bios, discographies, and interview clips. The whole album is presented in full-motion video, with or without introductions to each song, and there's a live concert intercut with interviews. All of these extras (there are more than I have mentioned) add to one's enjoyment of the first disc. Williams is outspoken about his recovery and sobriety; "You're Gone," a newer song written in collaboration with Joe Vezner, is about those topics. The video is a mixed bag. Some of the interview video and the live concert are quite good, but the session video has a lot of edge enhancement, flicker, and shimmer. I'm told that, from now on, the video for AIX will be shot in high definition and any previous problems eliminated. It might not be long before AIX produces the perfect music audio-video disc. In the meantime, this one is much closer to that goal than any other I have experienced.

Fauré: Requiem, Ave Verum, Tantum Ergo, Pavane, Les Djinns, Cantique de Jean Racine, Madrigal
Christiane Oelze, soprano; Harry Peeters, baritone; Netherlands Chamber Choir; Limburg Symphony; Ed Spanjaard, conductor.
Pentatone PTC 5186 020, Hybrid Multichannel SACD.
This is a sublime concert of works for chorus and orchestra by Gabriel Fauré. His popular Requiem, often performed by church choirs and civic chorale groups, here receives a reading that is thoroughly professional while remaining properly devotional. Of the shorter works, the exquisite gem of the Pavane must surely qualify as one of the most perfect, gently shining five minutes of music ever written. The Cantique de Jean Racine is not far behind. The other works were new to me, and proved magical discoveries. In Les Djinns, the composer perfectly matched his music to Victor Hugo's famous text -- the music rises in a long crescendo as the djinns consume all, only to die away as they recede into the mist. The recorded sound is warm and perfectly balanced, realistically re-creating the acoustic of a medium-size church. If you listen to the elegant Tantum Ergo you'll hear rippling harp arpeggios up front, with organ way at the back of the front stage. The soprano soloist sings somewhere near the harp; when the chorus enters, it is clearly behind the orchestra yet in front of the organ pipes. But no matter the placement or volume level, every singer and instrument has singular presence. This is the hallmark of a great recording -- one that does not beat you over the head but invites you inside its acoustic framework to share its delights.
...Rad Bennett
radb@ultraaudio.com

All contents copyright Schneider Publishing Inc., all rights reserved.
Any reproduction, without permission, is prohibited.
Ultra Audio is part of the SoundStage! Network.
A world of websites and publications for audio, video, music, and movie enthusiasts.