March 1, 2007
Doing it Right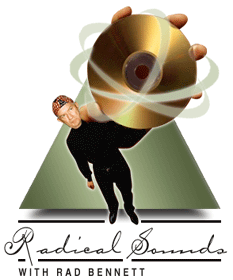 Once in a while a disc comes in that seems to stand above the others: all the details are covered and right in place. Such a release is Marco Alcantara's performance of Beethoven's Diabelli Variations on a two-channel SACD/CD from Sui Generis. Alcantara plays with flair, precision, and lyricism on a piano tuned to the even-tempered scale known as "Thomas Young #1." The tuning sounds a bit different from what we're used to, though not startlingly so. Information about the tuning, as well as lots about other subjects, are included in a 176-page booklet. (The package is more like a paperback book whose back cover has a place for housing a CD.) The notes about the Diabelli Variations themselves are fascinating -- one of the most interesting things to me was a chart showing descriptions of the tempo of each of the 33 variations by Carl Czerny (1842), Wilhelm von Linz (1850), Jürgen Uhde (1968), Alfred Brendel (1984), and Alcantara (2006). The disc also includes Alcantara playing many of Beethoven's sketches for the piece. The sound is bright, accurate, and clean. Immersed in so much multichannel audio every day, I'd forgotten how great a wonderful two-channel recording can sound. This well-documented demonstration disc reminded me in no uncertain terms.

When you're ready for multichannel again, here are my six current suggestions:

Ives: Symphonies 1-4, Central Park in the Dark, General William Booth Enters into Heaven
Donnie Ray Albert, baritone; Dallas Symphony Orchestra and Chorus; Andrew Litton, conductor.
Hyperion SACDA67525/67540, Multichannel SACD.

This is the first Ives orchestral music to be released in a high-resolution format, and hearing the excellent results, you might wonder why it's taken so long. Ives' complex orchestral scores seem made for a format that offers more clarity for their intricate passages, and clarity there is in these live recordings. There is a very wide stereo spread, though the stage depth is not as great as on other Hyperion SACDs. The recording is also a bit curious in that you need to find exactly the right playback volume. At first I thought it a bit flat, but when I turned it up 2dB, everything bloomed and it was far more than satisfactory. Of course, much of the clarity and transparency here is the doing of conductor Andrew Litton, who brings a wonderful lyric sense to the broad melodies, and an almost chamber-like concept to the more complex passages. The virtuoso Dallas players are totally with him at every turn -- we hear this great orchestra on disc all too seldom. The applause, which must have been tumultuous, has been edited out.
The Beatles: Love
Capitol 79810, DVD-Audio plus CD; contains MLP, PCM stereo, Dolby Digital 5.1, DTS 5.1 mixes.

This album came about because George Harrison got to know Guy Laliberte, founder of the enormously popular Cirque du Soleil. Beatles producer George Martin and his son, Giles Martin, were asked to concoct a soundtrack for a Cirque show, composed entirely of Beatles recordings. That they did -- everything on this disc is original except for some newly composed string tracks for "While My Guitar Gently Weeps." The catch is that the parts were not used to create the same whole as before. Tracks were reversed, and speeds were altered. Purists may recoil in horror, but this disc pays honest tribute to the Beatles and presents them in better sound than ever before. No matter which track you play, you'll hear pristine, crisp, sharply focused sound. If you choose the multichannel mix, you'll find that most of the important sound is up front, though often there are clever sounds in the rear channels, such as the bubbling water in "Octopus's Garden." One interesting feature is that the lead vocals are all positioned in the center channel only, which helps the overall mix sound transparent and clear. If you have a new surround system, this will make a most enjoyable demonstration disc.
Sigurd Islandmoen: Requiem
Hilde Haraldsen Sveen, soprano; Marianne Beate Kielland, alto; Ulf Oien, tenor; Trond Halstein Moe, bass; Norwegian Soloists' Choir, Kristiansand Symphony Orchestra; Terje Boye Hansen, conductor.
2L 36, Hybrid Multichannel SACD.

Sigurd Islandmoen lived from 1881 to 1964 and spent a large part of his life in Leipzig, where he was an organist at Moss Church. While there, he organized a choral society and an orchestral society, and with these forces performed large choral works such as Haydn's The Seasons, Mendelssohn's Elijah, and Cherubini's Requiem. Though Lutheran, Islandmoen composed this Requiem, which was popular in the 1940s and '50s. It has since fallen into obscurity, but the lovely performance on this multichannel hybrid disc should jump-start it on its way to a rebirth of appreciation. The music is entirely romantic and tonal, and Islandmoen sometimes uses folk tunes; overall, the Requiem has a feeling of gentle reconciliation without being at all saccharine. The performance could scarcely be bettered. The chorus and orchestra are first rate, and the soloists are all accomplished, particularly Hilde Haraldsen Sveen, whose clear, bright soprano is always right at the center of the pitch. The sound is rich and full. In the multichannel version, the soloists are center front, the orchestra behind them, the chorus spread out around and behind the listener. All of this is blended in an uncanny way that does not sound at all unnatural. Balances and overall clarity are exemplary, too. But then, 2L is an audiophile label that usually lives up to its reputation.
Fred Hersch: Personal Favorites
Fred Hersch, piano; Drew Gress, bass; Tom Rainey, drums; others.
Chesky SACD324, Hybrid Multichannel SACD.

As the multitalented Fred Hersch explains in a brief liner note, his three recordings for Chesky Records were each made in a different style: original music by Hersch himself (Forward Motion, 1991), standards (Dancing in the Dark, 1993), and original compositions by jazz masters (The Fred Hersch Trio Plays . . . , 1994). All three styles are represented in the mellow yet energetic Personal Favorites, a selection of tracks from those discs. Three Hersch originals are played by Hersch on piano, with tenor sax, cello, drums, and bass. The other tracks are for piano trio, except the last, "If I Should Lose You," for piano solo. The music-making is A+ all the way, and the sound is natural and realistic. The multichannel tracks are 4.0, as is usual for Chesky, and the use of the single-point microphone technique allows for better balance than usual. The bass, in particular, sounds like part of the ensemble rather than being spotlit. But the sound has plenty of focus and detail, and drummer Tom Rainey is a sensitive player whose every tiny subtlety comes through.
Bruckner: Motets
Czech Philharmonic Choir Brno; Petr Fiala, conductor.
MDG 922 1422-6, Hybrid Multichannel SACD.

Although the devoutly Catholic Anton Bruckner is usually remembered as one of the great symphonists, he also wrote many compositions that could be used both liturgically and as concert music. The motets were written between 1846 and 1885, a period spanning most of the composer's productive life. Most of them are for unaccompanied chorus, but several, such as "Afferentur regi," "Ecce sacerdos magnus," and "Libera me," add three trombones, and a few add organ. The performances on this disc are, to my mind, definitive. The chorus has an incredibly beautiful sound, and their singing is effortless in the best sense. The hushed pianissimi, though barely audible, have shape and presence, and the fortissimi are uplifting and full-bodied without ever becoming strident. Conductor Petr Fiala takes every passage at exactly the right tempo. The sound is ideal, too, as we've come to expect from MDG: The chorus has depth and seems placed behind the speakers, without any loss of presence. In fact, I forgot my speakers were there at all. The rear channels are used to produce just the right amount of ambience to complete the illusion of reality. I'm always hesitant to use the word perfection, but it certainly comes to mind whenever I hear this disc.
The Tierney Sutton Band: On the Other Side
Telarc 63650, Hybrid Multichannel SACD.

Tierny Sutton's previous recordings for Telarc have been more or less traditionally styled interpretations of tunes from the Great American Song Book. Here she departs from that to create fresh, simple-sounding, yet complex arrangements of some more of those classic songs, most of which are about happiness: "Get Happy," "Happy Days Are Here Again," "You Are My Sunshine," "Happy Talk," "Make Someone Happy," and "I Want to Be Happy." Other tunes take romance into account: "Glad to Be Unhappy," "Haunted Heart," "Smile." Tierney's re-examinations often mean slowing a tune down. "Get Happy" is played against a funereal dirge from the piano, "Happy Days Are Here Again" is sung against a rhythmic ostinato. At other times phrases are restructured and broken. If you want to hear standard Rosemary Clooney-style singing, this won't be for you, but if you keep an open mind, you'll reap great rewards here -- and the recording itself is a bona fide success. Most of the time Sutton is accompanied by a trio of piano, bass, and drums. Jack Sheldon joins in on a few numbers, singing and playing trumpet. If your system has a particularly clean and transparent midrange, On the Other Side will make that quality shine -- it's as clean and clear as can be, and well balanced to boot. The overall feel is very intimate: all of the direct sound is in the three front channels; the rears are used for ambience alone.
...Rad Bennett
radb@ultraaudio.com

All contents copyright Schneider Publishing Inc., all rights reserved.
Any reproduction, without permission, is prohibited.
Ultra Audio is part of the SoundStage! Network.
A world of websites and publications for audio, video, music, and movie enthusiasts.