July 15, 2005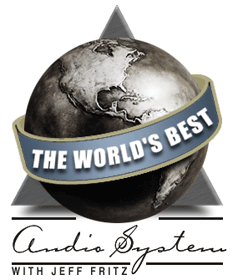 TWBAS 7/2005
Speakers: Wilson Audio Specialties Alexandria X-2, WATCH Dog Series II
Amplifiers: Boulder 1060, darTZeel NHB-108
Preamplifier: Boulder 1010
Source: Esoteric DV-50
Cables and power conditioning: Shunyata Research Hydra Model-8 and Model-2, Andromeda speaker cables and Aries interconnects
Shunyata Research Hydra Model-8 Power Conditioner, Antares Interconnects, and Orion Speaker Cables
When you contemplate an audio component for purchase, do you also consider the company that makes it? Occasionally I'll come across an outstanding product that's made by a company with a less-than-stellar track record, but this is rare. Great audio gear comes from companies that put in the necessary work -- the R&D, the planning, the full commitment of financial and intellectual resources, and the hard slogging. I'll tell you flat out that the products covered in previous installments of this column come from companies that impress me -- each and every one.
Add Poulsbo, Washington-based Shunyata Research to the list. I've seen this company grow from basically a one-man show -- company founder Caelin Gabriel -- producing a limited range of power cords, to an ever-growing operation manufacturing a full line of power conditioners and cables. Shunyata products have matured and improved with each iteration, too.
Overview
All of the Shunyata Research signal cables and power cords use what the company refers to as a Matrix Geometry. This, a patented configuration the company describes as a "counter-rotating dual-helix geometry," refers to the design of the finished product's braid. It is the cornerstone design element of Shunyata's cable range. As you advance up the line, the construction and design details remain similar; what you gain with the added cost of each dearer model are larger-gauge versions and more complex braiding appropriate for ever-more-demanding applications.
The Matrix Geometry dictates that the Shunyata cables be handmade; the Antares interconnects and Orion speaker cables do not come from off-the-shelf spools, but are in fact manufactured from the ground up. In-house construction is not a given in the cable industry, or, for that matter, any other product genre. A surprising number of supposedly high-end products are outsourced -- or worse, simply rebadged versions of something sold under a different brand name.
Also impressive to me is that much of what Shunyata could outsource, they don't. For instance, the company cryogenically treats the conductors in both the Antares interconnects and Orion speaker cables at their facility. The company has invested in the equipment to do it themselves, and they oversee it, which means the process is completed to Gabriel's satisfaction each and every time. Another example is the plug on the Diamondback power cord, which is the least-expensive product in the line: Shunyata manufactures it themselves. The tooling investment to do this is said to be substantial. I'm sure the cost of simply buying a part from a vendor would be less costly in the short run.
The latest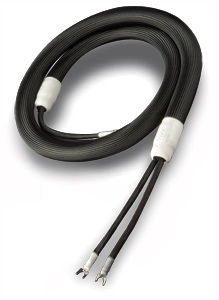 The Orion speaker cables ($5500 USD per three-meter pair) replace the Andromeda as the company's top-of-the-line offering. It's a massive 7AWG affair that uses cryogenically treated Shunyata CDA-101 copper conductors. My set came with optional WBT platinum spades, the opening of which is plenty wide enough for even the largest binding posts. The Antares interconnect ($1995 per one-meter pair) is a 14AWG cable that terminates in either Eichmann Bullet Plugs or Neutrik XLRs. Both cables are housed in a black mesh jacket for a look similar to Shunyata's line of power cords. I must say that the previous version of the Andromeda, with its see-through white mesh that allowed one to see the complex braiding, was more attractive and elegant. Hey guys, could you make that an option?
The Hydra Model-8 power conditioner is priced at $1995. The previous, first-generation version was introduced at $1995 way back in 2000. But this, the newest Hydra, sports more capabilities, like 40,000A of surge suppression. It's admirable when a company, almost five years after a product's initial release, can hold the price on a product that's been continually updated and improved. The nuts'n'bolts on the Hydra-8 are these: eight silver-plated Venom outlets; an all-aluminum chassis; FeSi-1000 noise-reduction compound, which sounds like a child's rattle when you move the unit to and fro; the ability to supply 2400W of continuous power to your system, your wall outlet willing; a "massive" copper buss system for power distribution to each outlet; and a 16-element Venom Noise Filter to remove nasties. All in all, the spec sheet alone made me want to try one, but of course it's the performance that would make or break the deal.
In you go
The Shunyata Hydra-8 does not come with a power cord. Your budget and needs will dictate which Shunyata cord you pair it with. I was sent the Anaconda Vx ($1995), a massive 1.25"-diameter monster that looks like it should power a commercial kitchen appliance. Less costly, less conspicuous options are available. For purposes of this review, I connected my entire system to the Hydra-8: an Esoteric DV-50 universal audio/video player and a Boulder 1010/1060 preamp/power-amp combination. The preamp and source both used Diamondback power cords; the Boulder power amp uses a custom 30A cord. The electronics were connected to each other via balanced versions of the Antares interconnect, and the Boulder 1060 power amplifier was tied to my set of Wilson Audio Specialties Alexandria X-2 loudspeakers with the spade-terminated Orion speaker cables.
Sound? What sound?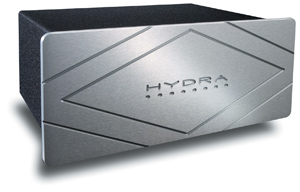 The Hydra-8 eschews lights and fancy features. It's designed to be left on at all times, quietly and unobtrusively doing its job. Essentially, that's how I'd describe what it did to the sound of my system. It's quiet and unobtrusive sonically and mechanically. It also avoided the pitfalls commonly associated with line filters and power conditioners: It did not rob my system of dynamics, nor did it harm transient response. So what did it do?
The Hydra-8 produced the blackest background of any power-conditioning component I've had in my system. For me it created a sense that my system had no power flowing through it, even when it was completely powered on. It made things quiet. With my ear pressed against one of the X-2's tweeters, I could detect only the faintest whisper of sound. I hesitate to call it noise, because that's how close to absolute silence it was. When I moved my ear back a few inches I heard nothing.
When paired with mechanically silent components such my Boulder electronics, the Hydra-8 created an almost eerie sense of calm before any musical storm. In fact, the sound of the transport mechanism of the Esoteric DV-50 whirling up as I started my Audioslave CD [Epic 86968] might as well have been pots clanging together. And when "I am the Highway" started, my system exploded from its dead quiet with speed, agility, and power. Disc after disc, song after song, the system responded with aplomb.
The way my Shunyata-powered system captured and reproduced the low-level resolution of the finest recordings was stunning. I received a CD sampler from cable maker van den Hul (A Sound Impression [Carbon Recordings VDH99CR05]) several years ago, and it is a delight to listen to. The first track, "Poinciana," contains the very soft sound of cymbals and various tinkly percussion against the backdrop of a piano. The exquisitely fine dynamic gradations produced by the instruments, along with perfect timing and rhythm of the playing, create a delicate musical balance. The interplay between players would be easily masked by noise of any kind. With the Shunyata Hydra Model-8, along with the cabling duo of Antares and Orion, I could concentrate with ease on the ebb and flow of the music and perfectly timed musicianship. But also the texture of the various sounds as they floated throughout my listening room was spot on. I could not hear any tonal shifts from dead neutral. The do-no-harm rule was not breached.
Keeping with the theme of fine samplers, Burmester's CD 3 [Burmester Vorfuhrungs CDIII] is always a hot commodity at hi-fi shows. Folks clamor to buy one of these discs once they hear how clean and dynamic it sounds. The German equipment manufacturer uses these CDs to demonstrate the sonic accuracy of their soup-to-nuts audio systems -- and some impressive systems they are. The realism captured on the discs is always a treat. Hans Theessink's "The Planet" is a case in point. It contains a very defined steel guitar with a leading edge that cuts through the air like a knife. Noise can mask playing like this and blunt the otherwise striking musical effect. Theessink's playing remained pure and defined as heard through my Shunyata-powered system, sounding as pure as I've ever heard it in my room.
Peppino D'Agostino's Acoustic Guitar DVD-A [AIX Records 80013] is a recording that is as clean as a whistle. The sonics are amazingly pure and refined, as is the case with every AIX recording I've ever heard. With the Shunyata products linking together my system I could hear every ounce of fine detail produced in a wonderfully natural acoustic. The presentation moved along with well-timed pace and quick transients. "Costa Rica" was delightfully rendered, with all of the timing cues reproduced intact. This makes for fine music and keeps me on my couch for hours at a time.
Whatever I listen to through at my system -- from power music like Velvet Revolver to fine female vocals from Eva Cassidy -- it never fails to sound fantastic. Have I found an ideal combination of cabling, electronics, and speakers? It sure seemed that way throughout the course of my review.
Growing competition
There's no question that the audiophile desire for specialty cables is already deeply entrenched. The power-conditioner market is becoming more crowded everyday, too. A recent example of a product with its sights set on the Shunyata Hydra market share is the Audience adeptResponse ($3800, with Audience powerChord). Shortly after my review of that unit was published, I received an e-mail from Audience stating that lower-priced adeptResponse models would be appearing soon, with fewer outlets and lower prices. This seems to mimic the Shunyata business model -- there's also a Hydra Model-6, Model-4, and Model-2 in the current line. The consumer has far more power-conditioner options today than ever before, with contenders both more and less expensive than the Hydra Model-8.
At the end of the day, however, the Hydra Model-8 is still my reference. It enabled my system to produce the blackest background -- meaning the very least amount of audible noise -- with the least fuss of any similar product I've used. It didn't draw attention to itself either sonically or visually. The excellent Audience adeptResponse, by comparison, produced an ever-so-slightly greater noise floor in my system. And the adeptResponse is quiet, speaking volumes about the Hydra Model-8. Although the voltage readout on the front panel of the Audience unit was initially instructive, the inability to switch it off eventually wore on me. I preferred the functional simplicity that is the Hydra Model-8. The adeptResponse did win in one area: It produced an immediateness that I have not heard from other line filters or conditioners, including the Hydra Model-8. It sounded closest to wall-outlet sound in that regard, minus the noise, of course. This aspect of its performance did not, however, outweigh the sheer silence created by the Shunyata Hydra Model-8.
I replaced sets of Shunyata's Aries interconnects ($650 per one-meter pair) and Andromeda speaker cables ($3250 per three-meter pair) with Antares and Orion. The most pronounced difference between the previous flagships and the new was the sense of speed and explosive transient response. It was as if the music flowed through the cables with fewer impediments. I could hear the same musical detail as before, the same blooming soundstage, the same tight bass and clear midrange, but the newer models offered what sounded like less resistance. The flow of music was more natural, more striking, more in the here and now. It's a subtle but important shift in the right direction.
I may not have gone where I intended to go, but I think I have ended up where I intended to be
I've fielded e-mails complaining that because I didn't have the most expensive (insert name of top-of-the-line whatever) I could not possibly be correct in my assessment that a particular less-expensive component was the "best" for my system. If it were only that simple -- buy the most expensive product in each component category and you'd have the ideal system. If that were true, I could just make a chart for everyone out there and we could dispense with this reviewing thing.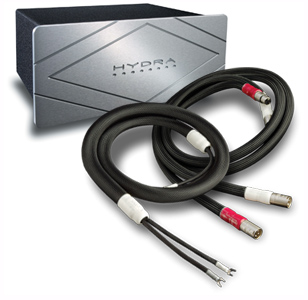 It's not nearly that simple. If you're assembling a system with no financial bounds, don't dismiss the Shunyata Research products just because there is more expensive and exotic fare available. You'd be doing yourself a great disservice. Taken as a whole, the Hydra Model-8, Antares interconnects, and Orion speaker cables produced a breathtaking view on the musical event. Resolution, transparency, speed, all the hot buttons that make reproduced music sound more like live music, apply. And to seal the deal, there is the added comfort of knowing that you're buying from an established, well-put-together company with an excellent track record.
Maybe there are better cables and power conditioners available, and they just might cost more money, but I haven't heard them. Until I feel musically compelled to change, these Shunyata products are my references.
Postscript
The next few "The World's Best Audio System" installments will not be based around audio gear. Instead, you'll read about the new Fritzian listening room as it's under construction. My six-month-old daughter inherits my old room, where a more modest home theater will reside. The new room will be dedicated strictly to two-channel audio in the finest Ultra Audio tradition. You'll hear about and see all of the screws and sheetrock, acoustic treatment and fancy outlets, as they are installed. Early next year, when the room is complete, I'll resume my search for the best gear available.
...Jeff Fritz
jeff@ultraaudio.com
Manufacturer contact information:
Shunyata Research Inc.
5594 N.E. Minder Rd. Suite 101
Poulsbo, WA 98370 USA
Phone: (360) 297-8960
E-mail: cservice@shunyata.com
Website: www.shunyata.com

All contents copyright Schneider Publishing Inc., all rights reserved.
Any reproduction, without permission, is prohibited.
Ultra Audio is part of the SoundStage! Network.
A world of websites and publications for audio, video, music, and movie enthusiasts.